Our online catalogue is currently experiencing issues with the search function. We are working with the vendor to fix this as soon as possible and thank you for your patience.
Bibliocommons (catalogue, events) will undergo scheduled maintenance on Sunday, May 30th from 3am to 7am and be unavailable during this time frame.

Library Book Clubs
Book clubs are a great way for community members of all ages to connect with others who share a love of reading. They provide an opportunity to meet other readers who share similar interests.
Join a book club to share your ideas, broaden your horizons, and gain different perspectives. Explore and register for one of our staff-organized book clubs. There are options for all age groups!
Do you already belong to a book club, or have an interest in starting one? Check out the many book club sets available to borrow and take home.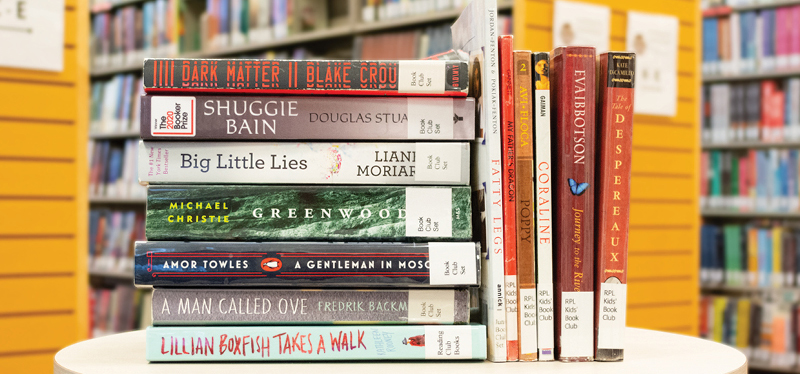 Book Clubs at the Library
Book Club Sets at the Library