IMPORTANT ANNOUNCEMENT: The library's Cambie and Ironwood locations will be closed Saturday September 30, Sunday October 1 and Monday October 2. The Steveston location is closed Saturday September 30 and Sunday October 1. Please view our Holiday Hours page for full details about library closures and hours of operation.
Library Book Clubs
Book clubs are a great way for community members of all ages to connect with others who share a love of reading. They provide an opportunity to meet other readers who share similar interests.
Join a book club to share your ideas, broaden your horizons, and gain different perspectives. Explore and register for one of our staff-organized book clubs. There are options for all age groups!
Do you already belong to a book club, or have an interest in starting one? Check out the many book club sets available to borrow and take home.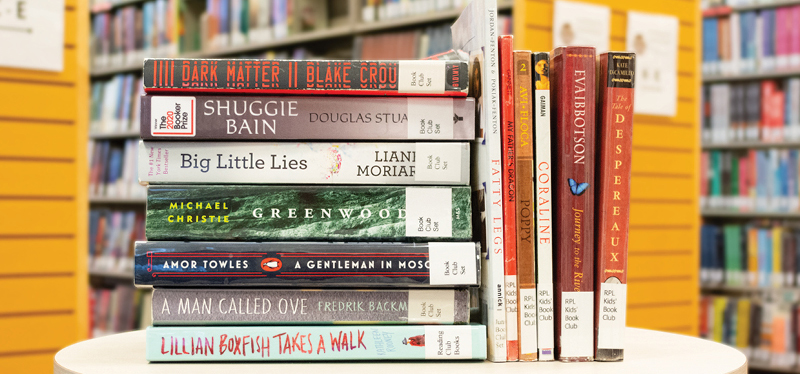 Book Clubs at the Library
Book Club Sets at the Library