Our online catalogue is currently experiencing issues with the search function. We are working with the vendor to fix this as soon as possible and thank you for your patience.
Bibliocommons (catalogue, events) will undergo scheduled maintenance on Sunday, May 30th from 3am to 7am and be unavailable during this time frame.

Citizenship Practice Test
Last updated on February 19, 2021.
We have created this practice test to help you prepare for the Canadian Citizenship Test.
The actual Citizenship Exam consists of twenty multiple choice questions. Visit the Immigration, Refugees and Citizenship Canada website for more information.
Partners
French translation by: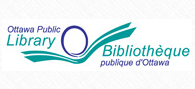 Get the app: